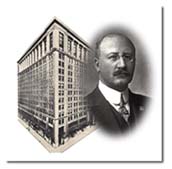 Welcome

Thomson & Thomson is the world leader in trademark and copyright services. Thomson & Thomson offers intellectual property research products and services that have gained an unmatched reputation for reliability, accuracy and comprehensiveness. Our online service, SAEGIS, is recognized as the industry's leading online trademark research tool.

A global organization, Thomson & Thomson maintains the world's largest collection of international trademark information. The company also provides a variety of search and monitoring services to its clients, including comprehensive online trademark screening and monitoring services.

Thomson & Thomson serves the intellectual property research needs of leading law firms, Fortune 500 companies and other businesses worldwide.

Thomson & Thomson is a Thomson business. The Thomson Corporation, with revenues of $7.2 billion, is a global leader in providing integrated information solutions to business and professional customers. Thomson provides value-added information and technology to over 20 million users in the fields of law, tax, accounting, financial services, higher education, reference information, corporate training and assessment, scientific research and healthcare. The Corporation's common shares are listed on the Toronto stock exchange (TSX:TOC).