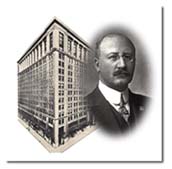 Excellence. Involvement. Invigoration.
… key qualities that drive the brightest and best minds to realize their true potential. At Thomson & Thomson, we have remained at the top-for nearly a century - because of the vast wealth of talent representing us. Unique backgrounds, experiences and perspectives make ours a culturally rich and diverse environment.

Our clients - intellectual property attorneys, paralegals, marketing managers, information professionals and entrepreneurs - depend on Thomson & Thomson's trademark and copyright research to guard and protect the identities of established and emerging international companies, brand names and entertainment productions.

A unique brand identity can be worth millions of dollars, and we provide the research that determines the legitimacy and validity of a company's distinguishing attributes. Our clients depend on us to provide expertise and service, transforming data into meaningful information that's regarded as the most reliable and comprehensive in the industry.

Ours is a customer focused and quality driven environment, and we support our people with ongoing training and one of the most impressive benefits packages you'll find anywhere. Thomson & Thomson has built an energetic, intellectually charged environment comprised of the brightest researchers in the business.

Thomson & Thomson (T&T) is committed to providing equal employment opportunity for all persons regardless of race, color, religion, gender, age, marital status, sexual orientation, national origin, citizenship status, disability, or veteran status or any other group protected by applicable federal and state laws. This policy extends to all terms and conditions of employment, including but not limited to hiring, placement, promotion, termination, layoff, recall, transfer, leaves of absence, compensation, and training. T&T complies with every applicable federal, state and local laws governing no discrimination in every location in which T&T has facilities.

Please note ** The Thomson & Thomson hiring process includes a post employment offer background investigation (U.S and Canadian candidates) and drug screen (U.S. candidates only).

Ready to join us?